Boys' Golf Ends Its Season's Journey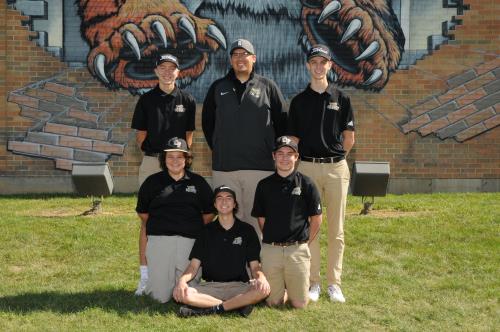 This year, the varsity Boys' Golf team had an end that had to disappoint its fiercest competitors. The boys' team consists of seven members: Luke Holewa, Declan Kneita, Ryan Krell, Sean Maurer, David Prim, Nathan Schlichter, and Andrew Stack. The Bengals started off the season with a 233-197 loss to Evergreen Park High School. After that disappointing match-up, the Bengals got back on track and went on a five-game winning streak, beating two of the better teams out there, Reavis and Shepard.
The team went on to win one game out of six, leading the Bengals to finish with an overall record of 6-6. The boys went on to compete at two events. The Bengals finished in 5th place at the SSC Blue Conference Tournament and in 4th place in at IHSA Regionals. This year felt like a setback compared to last season, when the boys finished with an overall record of 8-4. Also, last season's team finished 2nd at the SSC Blue Conference Tournament and 3rd at IHSA Regionals.
The Bengals have a core of talented golfers, and they have reason to hope for a better season next year.