School Spirit for Homecoming Week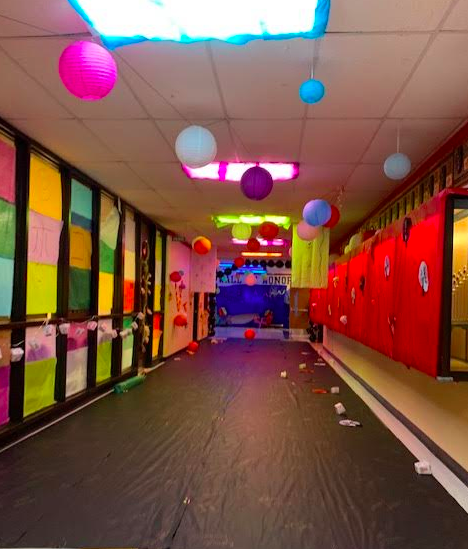 The most exciting time of year for a high school student has come: Homecoming week! At Oak Forest High School, the Bengals take school spirit quite seriously. Some events that students enjoyed participating in were Spirit Week, Hall Decs, and the Homecoming Pep Rally.
Every year, the Student Council club chooses a theme for the Homecoming dance. This year they chose the theme of "Bright Lights, Big City," and each grade was assigned a city with which to decorate its section of the hallway. Seniors chose Honolulu, juniors selected Tokyo, sophomores took Los Angeles, and freshmen had Paris.
The students also did an amazing job taking part in Spirit Week. They began the week dressed in OFHS' black-and-gold school colors, wore their best travel wear for Tourist Tuesday, their favorite college gear on College Wear Wednesday, their favorite sport team's jersey for Jersey Thursday, and their designated class color on Friday. At the Homecoming pep rally which took place at the end of the day on Friday, students participated in many games, and Mr. Rojek prepared the band for their outstanding performance. Overall, the Bengals did an amazing job flooding the halls with school spirit!