An Awakening at Milan Fashion Week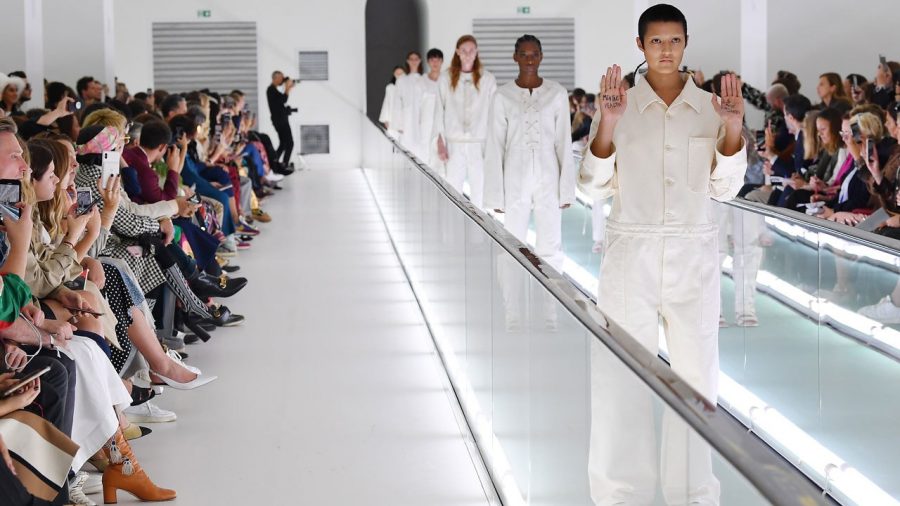 Whether or not you avidly follow fashion and consider yourself a fashionista, you most likely have heard of Milan Fashion Week. Milan, Italy, has the world's largest fashion industry and has brought to the world endless trends and strong statements from designers. This year's Spring-Summer 2019 fashion week brought talented newcomers, unforgettable fresh faces, and iconic throwback styles from the past.
A huge moment in this years fashion week was JLo's jungle-green dress, whose inspiration was her 2000 Grammys gown. She was styled by Versace, a huge name in the fashion industry. Not only were the live viewers in shock, but social media blew up with this gorgeous garment, which JLo absolutely did justice. Another big name in designer fashion made an appearance as the solo creative director of the Fendi line. Silvia Fendi took the reigns and hosted her first solo fashion show, which was an epic success.
Although the beauty of the models and the clothing at Milan Fashion Week wow us every year, this was the year that art, always a crucial aspect of the shows, was truly brought to life. Many designers chose to create galleries of art relating to their central theme, and they conveyed everything the designer wished to portray in their show. Milan's fashion week closed out with a very empowering and serious message: the need to address climate change and its effects. Designers such as Prada made sure that all their clothing could be regenerated and reused, and their shows depicted the central theme of environmental awareness. It is great to see that such a widely recognized event as Milan Fashion Week is addressing such a sensitive and real issue in today's society. We all look forward to see what Milan has in store for us next year.