Apple Launches the iPhone 11 and Watch Series 5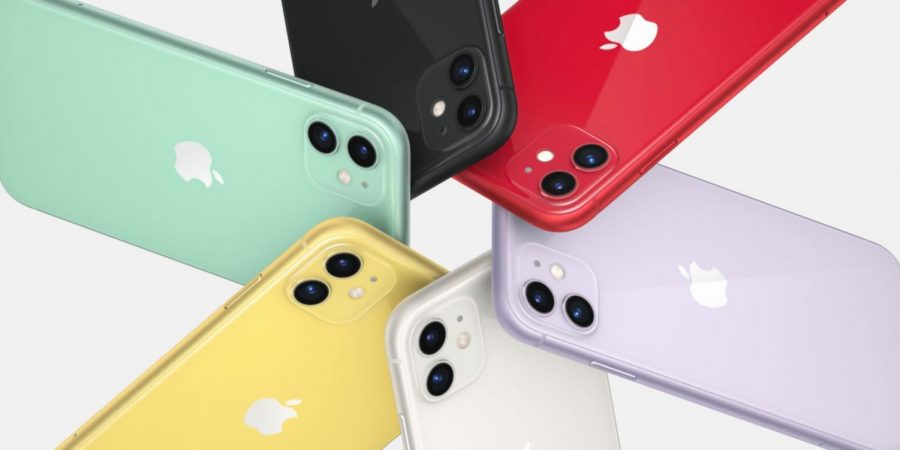 Apple has recently launched new products such as the iPhone 11 and the Watch Series 5. The new phone comes in three different sizes with unique features. The iPhone 11 will retail for $699, the iPhone 11 Pro for $999, and the iPhone 11 Pro Max for $1,099. The phones share similar qualities to the iPhone XR and XS but include new features, which allow for elevated photography, longer battery life, and faster communication. The iPhone 11 comes in six colors, including green, purple, yellow, white, red and black. The iPhone 11 Pro and Pro Max come in space gray, silver and gold like their predecessors but include a new forest green color, all engraved in a matte finish. The most distinctive feature on the iPhone 11 is the triple-lens camera located on the back of the phone. The lens includes a wide-angle camera which lets in 40% more light, a telephoto camera, and a 120-degree field-of-view lens.
Apple also released the new Watch Series 5, which retails for $399 and contains an "always on" display and 18 hours of battery life thanks to the utilization of OLED display technology. The watch built on many health- and fitness-related applications in order to track heart rate, hearing, and movement. The company has also, for the first time, introduced watches made of various materials such as aluminum, ceramic, stainless steel, and titanium. Apple also plans to implement an emergency calling feature and Compass. The company will start to ship these new products to consumers on September 20, which is also the date for the reopening of its flagship Fifth Avenue store in New York.