Volleyball Makes it to Sectional Semifinal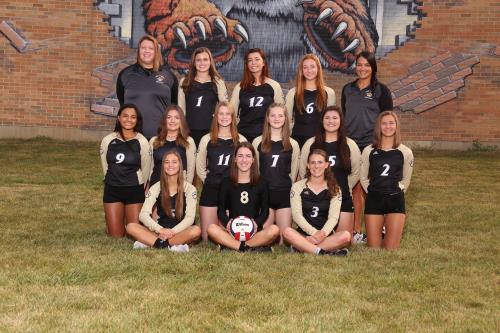 Hang on for a minute...we're trying to find some more stories you might like.
The Oak Forest girls volleyball team hit many spikes this season. The girls overall record was 15-19 when the team went to Brooks High School in Chicago for the IHSA Sectional. The girls worked long, hard hours, and captains Ella Brown, Peyton Nielsen and Kate Elias helped the girls work cooperatively throughout the whole season. "Always play hard," "We love this game," "We are the Bengals," and "Never quit" are some of the mottos that the team used to motivate itself to win games. Coach Ashley Thompson and Coach Bylina assisted the girls by making their games entertaining while still pushing them to play hard. Varsity captain Ella Brown offers the Junior Varsity team some advice for the future: "I think that the junior varsity team needs to focus on their passion for the sport rather than focusing on the things they cannot control."  Through their hard work and dedication, the girls were able to make it past the Regional Final and play in the Sectional Semifinals. Overall, both Varsity and Junior Varsity teams hope to keep winning games and breaking records next season.