What?! Chicago Blackhawks Are Rebuilding the Rebuild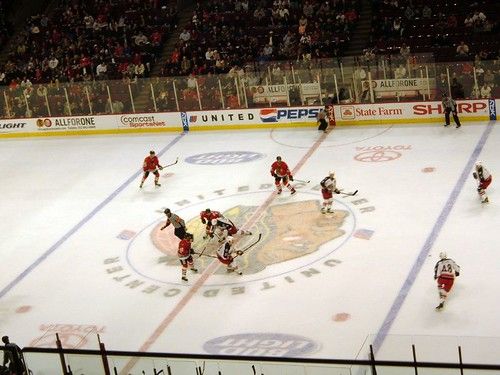 Another offseason gone by, another step in the wrong direction for the Chicago Blackhawks. The Blackhawks said they were "rebuilding," but then they proceeded to either trade or let their younger players leave the team in free agency. The Blackhawks have really taken a turn from their 2010s dynasty.
The Hawks have had a lot of setbacks since their championship runs, from the sexual assault coverup to the lower performance of the team. To analyze the situation that they are in, you need to understand that their championship playoff runs caused what is occurring now. As with all dynasties in the modern day, the salary cap is always a constraint. Therefore, sustaining a dynasty is hard, and then when you're successful you don't get top draft picks, while your higher draft picks and your young prospects get used in trades.
For example, when the Blackhawks had a first-round draft pick during the 2010s, they would trade them away in a matter of a few years: for example, Henri Jokiharju, Adam Boqvist, Nick Schmaltz, Ryan Hartman, Teuvo Teräväinen, Phillip Danault, Kirby Dach and Kevin Hayes. All of these players were traded away from the team within a few years, most of them when their entry level contracts ended. This meant that they were traded when they could only be paid the minimum, so once their contract ended they wanted a lot more, which the Hawks couldn't afford to pay because their top players like Jonathan Toews, Patrick Kane, Duncan Keith, Patrick Sharp, Brent Seabrook, and Corey Crawford took up a lot of the salary cap space.
This, in turn, meant the team had to find "filler players." "Filler players" are players that the team signs to add depth to the team and help take some of the pressure off of the top players. The thing about "filler players" is that they are a temporary solution to the problem of an aging team. That is why the Blackhawks lost some of their depth players like Dave Bolland, Martin Havlet, John Madden, Tomas Kopecky, Kimmo Timonen, and Michal Handzus. Also, the Hawks had to make trades they didn't want to make, like trading Artemi Panarin, Patrick Sharp, and Brandon Saad. 
This year, though, Kirby Dach (21), Alex DeBrincat (24), Dylan Strome (25), Brandon Hagel (24), and Dominik Kubalik (27), the young talent of the team, is gone. The team is now taking a step back because these young players, who would usually help a team a rebuild, are no longer with the organization. The Hawks traded three of these players for four first round picks, one second round pick, and two third round picks. This is like rebuilding the rebuild that they were doing. They are trading their young players for draft picks that they can use on young prospects; the problem is that they are not going to play in the NHL for multiple years. Essentially, they are undoing all of their progress. 
The Hawks must figure out how to rebuild efficiently within the next few years before more fans lose hope. They need to use the draft picks that they have now to build up their prospect pool and keep their young players, not trade them away. They have to use what they have to build success for the future.