Dance Finishes 3rd at Sectionals, Advances to State Final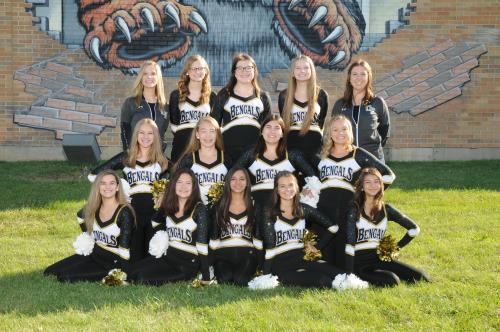 The Oak Forest Varsity Dance Team has the State final in view. After all, they finished a strong third at the 2A-1 Sectional meet at Geneva.
Their score of 84.3 was good for third in Sectional, just a fraction of a point behind 2nd-place Marist and 1st-place Hinsdale South.
Dance consists of seniors Jordan Jones, Hayleigh Kemnic, Carly Vidovic, and Paige Walton; sophomores Kamden Carrera, Hannah DeWilde, Julianna Dudich, Madeline Fuscaldo, Alyssa Host, and Jorden White; and freshmen Addison Decker, Brianna Khan, and Allison Reif.
State will be this Friday, January 31, at Grossinger Motors Arena in Bloomington. Good luck, Dance Team!