Cheer Wins Conference, Continues Pursuit of State Dreams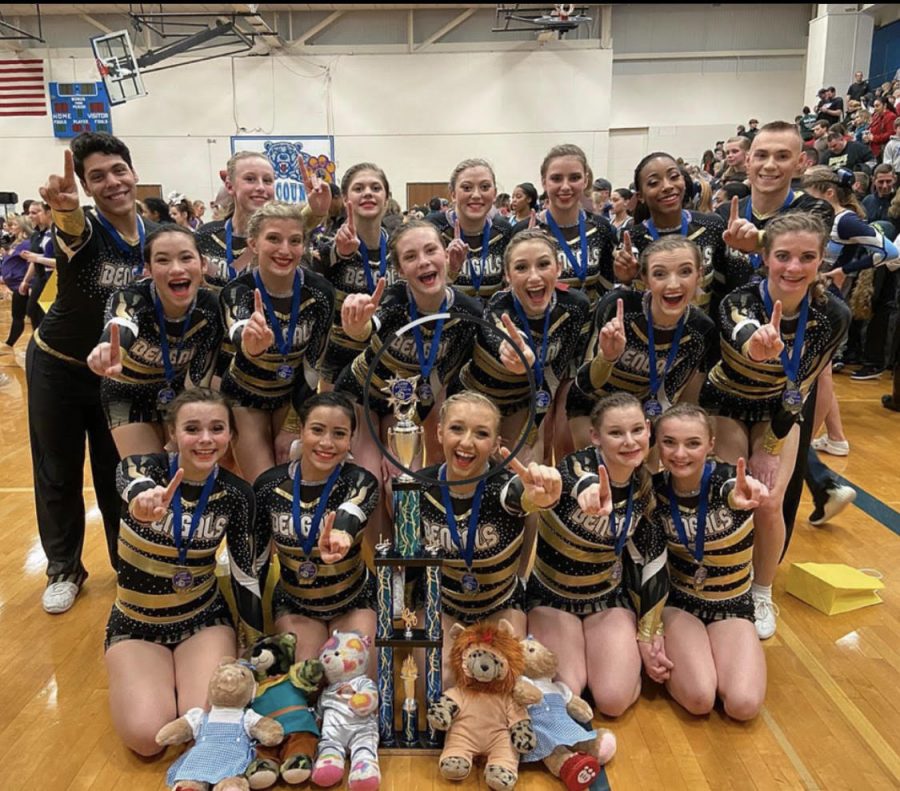 This year the Oak Forest Varsity Cheer team is looking to continue its dominance and pursue a state championship. The varsity cheer team consist of two seniors, Ashley Baugh and Casey McMurray. There are eight juniors: Reagan Albin, Abigail Baugh, Isaac Cardenas, Paige Eperjesi, Skylar Gibbs, Melina Hernandez, Codie Hoop, and Taylor Lutz. The two sophomores are Carter Boger and Leila Sloane. There are also five freshman: Eva Campbell, Katie Everitt, Jessica Gron, Colleen McMaster, Madelyn Ozminkowski, and Teegan Straneiro. The coaches are Ms. Diventi and Ms. Arenas.
This years Cheer has incredible talent and an opportunity to win state. The team took first place in all three invitationals so far, and it is looking to continue the winning streak. I spoke to Ms. Bertrand, a longtime Cheer fan, and she stated, "The cheer team looks really talented, and I coach some of the kids on the team: amazing kids, love to have them in class." I also spoke to cheer member Isaac Cardenas, who said, "We actually have a really good chance to win State, and I'm hoping the team and I continue to work hard and finish the job."
Update: Cheer won the SSC Conference meet at Reavis, continuing its dominant run.