Lady Bengals Bounce Back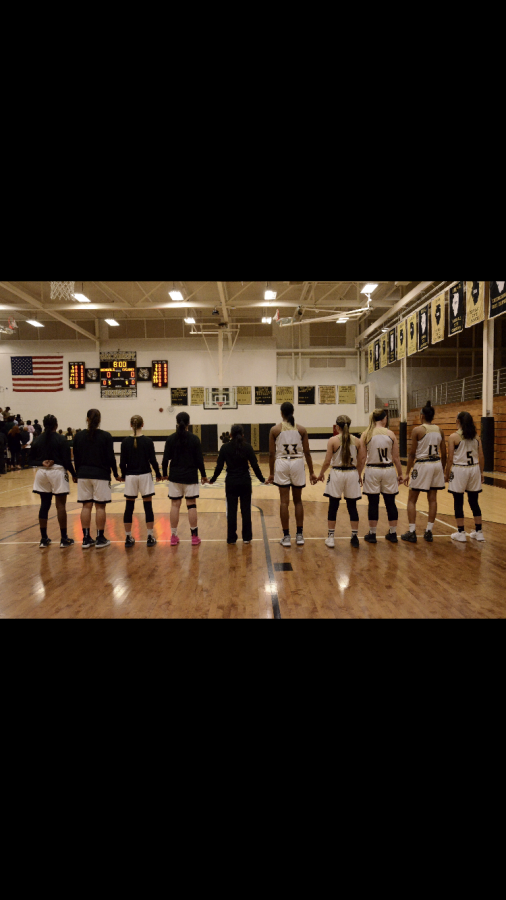 As fall sports come to an end we now transition into winter sports where the Bengals are looking to have another successful girls basketball season. The team consists of four seniors: Kacey Mitchell, Alyssa Meyers, Taylor Price, and Clara Stahnke. The three juniors are Kyla Davis, Rachel Balinao, and Lexie Matthews. Oak Forest also welcomed three freshman newcomers—Sade Rodriguez, Olivia Baxa, and Janae Kent—to the varsity team.
The Bengals had their first game on November 18 when they soared to victory over Chicago High School for Agricultural Science, 68-50.The Bengals went on to win the next two games. Then, at the Lincoln-Way Central tournament, they lost to Joliet West, defeated Lincoln Way Central and Andrew, and finally lost to Joliet Central. After one of their losses, varsity head coach Mr. Kelly said, "We had a tough loss yesterday and we're looking to bounce back." He knows his team well. Now 6-3, off to a respectable start to their season, it is safe to say that the Bengals have it in them to recover from a tough loss.