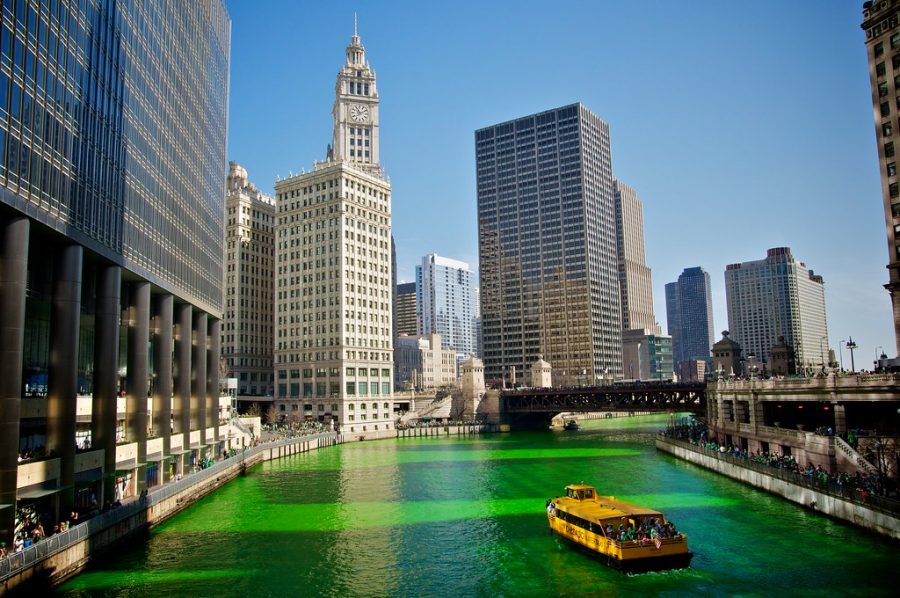 Credit: maxintosh, Creative Commons, https://search.creativecommons.org/photos/06b5cf01-98f4-4361-865b-3c61eff6bf2a
St. Patrick's Day has been a celebrated holiday for many years, with long-standing traditions and a remarkable history. Every year on March 17, St. Patrick is remembered for spreading Christianity to the Irish. Since this holiday falls within Lent, a Christian season, Irish families would traditionally attend church early in the morning, and Lenten prohibitions were waived for the Irish people to celebrate later in the day.
In Irish culture, one of the most well-known legends surrounding Saint Patrick was the three-leaf clover, used as a way of explaining the Holy Trinity. Years later, it is still very common to see the day observed with shamrocks and an all-around green theme. From the short-lived shamrock shakes at McDonald's to the Chicago River being dyed green, it is evident that this holiday is popular in America.
A popular icon of this holiday is the Leprechaun, or "lobaircin," meaning "small-bodied fellow" in the Gaelic (Irish) language. The belief most likely originated with the Celts, who saw these fellows as people who could use their abilities to create good or evil in the world. With the growing popularity of this holiday, the leprechaun has become a prominent symbol of this festivity. 
It is not uncommon to see parades and traditional Irish food prepared on this day. Dishes such as Irish soda bread, Shepherd's pie, and corned beef and cabbage are made to celebrate the traditional Irish culture. 
For many years, parades were also held to honor the holiday and Irish culture more generally. Unfortunately, amid the COVID-19 pandemic, the St. Patrick's Day Parade has been cancelled for the second year in a row in Chicago. Although this was disappointing to fans of the parade, it was a decision designed to protect Chicagoans. Surely, the holiday will still be celebrated in socially distant ways and within households.